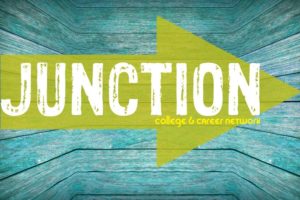 College & Career
JUNCTION Young Adults College & Career is now finished for the season.
JUNCTION College & Career does not meet during the summer months. There will be more information regarding a start up date late August or early September.
JUNCTION College & Career – Get connected at PPT and meet young adults with the same interests as you. It's never too late to join in on the fun.
For young adults who are no longer in high school.
For Sunday morning service bus pick-up for any Algonquin College students, call the church office, NO LATER THAN 4:00 PM on Thursday of that week, please (613) 732-9721.
For more information contact the church office or email Pastor Carol Ann cahurtubise@pptchurch.com