Easter Weekend
March 30- April 1 2018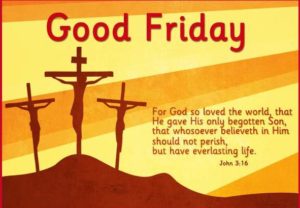 Good Friday
You are invited to join us for our Good Friday, communion service, as we look to the Cross and what the death of Christ means for us today. Service begins at 10:30 am followed by a lovely brunch in the church gym.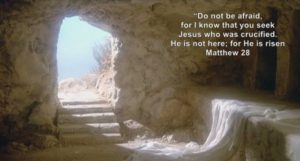 We invite you back Easter Sunday at 10:30 am as we gather together to celebrate the resurrection of our Lord and Savior, Jesus Christ.
Pastor Frank Patrick will be sharing during both our Good Friday and Easter Sunday Services.
Invite your friends and family as we remember what Christ did for us on the Cross at Calvary and how by defeating death Christ gave us the hope of eternal life in Heaven with Him.