Join us for Family Camp 2018 at OVPC
Monday-Friday 10:30 a.m.
Monday-Friday 7:00 p.m.
Family Camp Week Two is On This Week!
Don't miss the Friday Night Fire Service on July 13th!
This is a special emphasis service in which we are encouraging churches to attend as a group, and are providing s'mores for all attendees and a time of fellowship after the service
at our community campfire pit.
Spread the word, and we hope to see you there!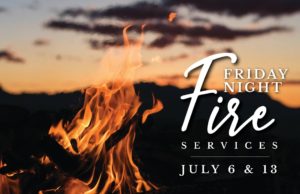 Jr. High Camp!
July 22-27 – Ages 11 to 13
Sr. High Camp!
August 16-19-
Ages 14 to 18
For more information and to sign up for camp