PPT's Week At a Glance
6:30-7:30 pm – Zumba Fitness Class (gym)
7:00 – 8:30 pm – Ladies Bible Study (Open Session Area)
10:00 – 11:30 am – Ladies Bible Study (Open Session Area)

6:30 – 8:00 pm – Family Night

BG Clubs (for kids JK-grade 5)

FUSION Junior Youth (grades 6-8)

Men's & Ladies' Prayer Meeting
9:30 – 11:30 am – JITTERBUGS Playgroup (0-6 years old) (gym)

All children must be accompanied by a parent or legal guardian

6:30-7:30 pm – Zumba Fitness Class (gym)

7:00 – 9:00 pm – JUNCTION College and Career, for young adults out of High School (Youth Room)
Sunday
(signs are posted to give you direction)
9:30 am – Join us for coffee in the Gathering Grounds Café (open session area)
10:00 am – Pre-Service Prayer (in the youth room)
10:30 am – Morning Worship Service

(in the gym)

6:30 pm – 8:00 – IGNITE SR Youth (in the youth room)
If you are new to PPT or new to Life Groups (small groups), we have a great opportunity for you to connect with your church family. You can enjoy the comforts of home, while engaging in great conversations. This is a unique opportunity to grow in your faith while making new friends! Please see Pastor Carol Ann for more information on Life Groups and how to get involved.
Monday-Friday 9 am – 4 pm (except holidays)
Feel free to call during business hours for more information (613)732-9721
Please note that voicemails left on the office phone after 4:00 pm on Fridays will not be heard until 9:00 am on Monday mornings.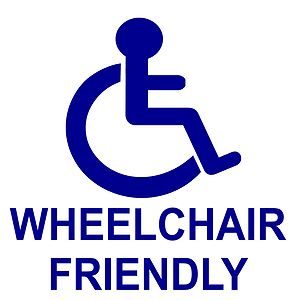 Our Building is Wheelchair Friendly