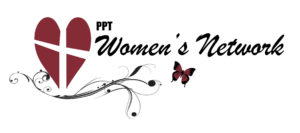 Wednesday Morning Ladies' Bible Study
New This Year!!
New this year we are introducing a morning Ladies' Bible Study. Evening studies can be a difficult commitment to make when you have young children or if you don't like to venture out in the evening, so maybe a daytime study is what you're looking for.
Childcare will be provided for a donation which will go directly to the childcare providers.
For more information on all Women's Network Bible Studies and events see church bulletin, email Pastor Carol Ann at cahurtubise@pptchurch.com or call the church office (613) 732-9721
Beginning Wednesday, September 13th at 10 am
Faithful, Abundant, True
by Beth Moore, Kay Arthur and Priscilla Shirer –
a 6 week study.
Faithful, Abundant, True: Three Lives Going Deeper Still, recorded live at the Orlando Deeper Still conference, is now available as a woman's Bible study. Beth Moore, Kay Arthur, and Priscilla Shirer speak on different aspects of the Holy Spirit. Kay teaches on faithfulness from the book of Hebrews; Priscilla Shirer teaches on God's abundance from Ephesians 3:20-21; and Beth Moore teaches on the importance of discernment that we may be able to distinguish between truth and falsehood.
Made to fit women's busy schedules, this format will take most women 15 to 30 minutes daily.

Click on the picture for the Bible Study Trailer.
______________________________________________________________________
This year we are very excited to be doing a Christmas Study during the month of November.
Beginning November 1st @ 10 am we'll be studying
The Greatest Gift by Ann Voskamp –
A 4 session study that will bring you into the Christmas Season.
In The Greatest Gift, Ann Voskamp celebrates the majesty of God's greatest gift to us – His son, Jesus Christ – through the timeless Advent tradition of the Jesse Tree.
Now, in this stunning four-week video curriculum, Ann draws viewers even deeper into Scripture as she explores and illuminates the magnificence of God's Word through the unfurling of the greatest love story ever told – God's ardent and relentless pursuit of us.
The Greatest Gift study is a moment of calm amid the busy holiday season.
To View the Promotional video click on the picture below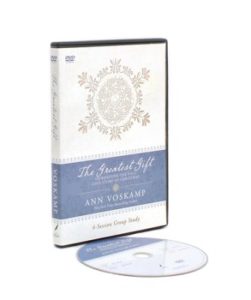 Instead of a study guide there is a devotional that goes along with The Greatest Gift Study. To get the most out of this Christmas study it is recommended you invest in this timeless devotional that you'll be able to use for many Christmases to come and even lead your family in Christmas devotions. Cost of devotionals $30.00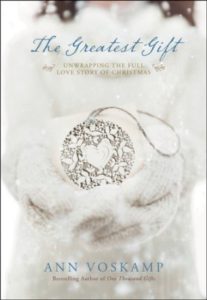 Out of the stump of David's family will grow a shoot–yes, a new branch bearing fruit from the old root…In that day the heir to David's throne will be a banner of salvation to all the world. The nations will rally to Him, and the land where He lives will be a glorious place. Isaiah 11:1, 10

The nativity story didn't start with a journey to Bethlehem, an emperor's decree, or a virgin conception—it began with Adam! Exploring the lineage of Jesus through the Advent tradition of the Jesse tree, Voskamp retraces the epic pageantry of mankind from Genesis to God's greatest gift—His Son. A timeless reminder of the true meaning of Christmas!

With your purchase of The Greatest Gift, you'll be given access to an online resource where you can print out the 27 beautiful Jesse Tree ornaments featured in the book.
Noteworthy: This author is one of a special group of women who writes for (in)courage, the popular online friendship community. Every day they take turns pulling up a chair to share their stories of what Jesus looks like in their every day, gloriously ordinary, and often messy lives.