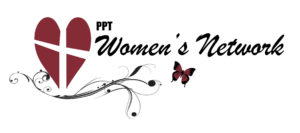 Wednesday Morning Ladies' Bible Study
Nehemiah Study postponed until
next Wednesday, April 11th at 10:00 am
New this year we are introducing a morning Ladies' Bible Study. Evening studies can be a difficult commitment to make when you have young children or if you don't like to venture out in the evening, so maybe a daytime study is what you're looking for.
For more information on all Women's Network Bible Studies and events see church bulletin, email Pastor Carol Ann at cahurtubise@pptchurch.com or call the church office (613) 732-9721
NEHEMIAH
A 7 session study from Kelly Minter for Women
Beginning Wednesday, April 11th
@ 10 am
See How God Can Move You To Lead Hurting People To Jesus
Nehemiah's heart was so broken for those in need that he left the comfort of his Persian palace to help them. This study challenges women to let God break their hearts for a hurting, lost world and move them in compassion to lead people to Jesus. Nehemiah is a 7 week study that includes 7 video sessions and real-life ways to put feet to your faith. Are you ready to let God break your heart for a hurting, lost world and move you in compassion to be the hands and feet of Jesus?
For more information contact Pastor Carol Ann.