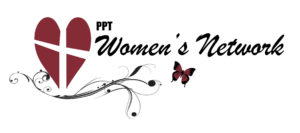 Wednesday Morning Ladies' Bible Study
New This Year!!
New this year we are introducing a morning Ladies' Bible Study. Evening studies can be a difficult commitment to make when you have young children or if you don't like to venture out in the evening, so maybe a daytime study is what you're looking for.
For more information on all Women's Network Bible Studies and events see church bulletin, email Pastor Carol Ann at cahurtubise@pptchurch.com or call the church office (613) 732-9721
Jonah
Navigating a Life Interrupted
A 7-Session Study from Priscilla Shirer for Women
Beginning Wednesday, January 24th @ 10:00 am
Interruptions. They're aggravating. Sometimes infuriating. But how we handle interruptions actually tell us more about ourselves. What do we do when God interrupts our lives? Many times, like Jonah, we run! Priscilla redefines interruption as God's life, the result was revival in an entire city.
For more information please see Pastor Carol Ann