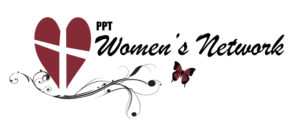 Ladies' Bible Study
For more information on all Adult Ministries call the church office
Ladies, we invite you to join us as we study:
In this companion piece to her stunning nonfiction Chasing Vines, Beth Moore explores the ways God delights in watching things grow—and how the land of the vineyard holds the secret for how we can have a more abundant and meaningful life. As she traces the metaphor through Scripture, Beth uncovers how every part of our own lives—even the rockiest, most difficult soil—is used by God to make a difference for His Kingdom.

We have study guides available to purchase the first evening of the study.
We will be starting two sessions this Fall! Join us as we meet weekly on Tuesdays Evenings or Wednesday Mornings.
Start date Tuesday, October 6th @ 7 p.m.
and Wednesday, October 7th @ 10 a.m.
Please note due to the COVID-19 regulations the church nursery and playroom will no longer be available during the sessions.