Meet Our Staff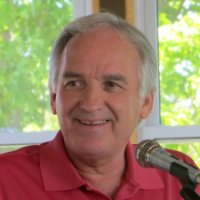 INTERIM LEAD PASTOR
A Transition Pastor is s
omeone who bridges the gap between one Pastor resigning and until a New Pastor is called. He is not one who brings new Vision, but one who simply loves, encourages and helps build expectation for the upcoming new Season.
Here is a verse I came across in my Devotions that maybe speaks a little bit of the role of a Transition Pastor: 1 Thess. 3:2 " We sent Timothy, who is our brother and God's fellow worker in spreading the gospel of Christ, to strengthen and encourage you in your faith, so that no one would be unsettled by these trials." This is often a very difficult time for a Congregation and all they need is steadiness at the helm and love and encouragement!

ASSISTANT PASTOR, CHILDREN'S MINISTRIES
Danette Liedtke was born and raised in Beautiful British Columbia but found love in the East of Canada and moved to marry the love of her life, Steven in 1989. Danette is the proud mother of 4 amazing grown children, Danielle, Dylan, Bretton and Ethan and one 'Son-in-Love', Mark. Being raised in a home of loving Christian parents, Danette spent a lot of her time with the church family and found herself drawn to kids ministry at an early age serving in the nursery and leading her own group on the wed night kids club by age 14. This love of kids and the church made it easy for her to make Pembroke Pentecostal Tabernacle her church and quickly became a part of the family serving with the Jr. & Sr. High departments, and of course the Children's Department! In 2007 Danette enthusiastically became part of the PPT staff as Children's Director and when asked what she loves most about her job, Danette says, "Leading kids into a deeper relationship with Jesus!"

MUSIC DIRECTOR
Merri-Lynn and husband Kevin have been married for 29 years and have 3 grown children: Candace, Corey and Collin. Growing up in a talented musical Christian family has greatly influenced Merri-Lynn. She has been involved with music since infancy when she was laid in her mother's accordion case while her parents and older sister played and sang in church. She climbed out of the accordion case and onto the drums, and began taking piano lessons at an early age. From there she developed an interest in bass guitar while continuing (with parents insistence) on finishing piano studies. She achieved her Grade 9 Royal Conservatory along with her Grade 3 History and Harmony.
As a pastor's daughter, Merri-Lynn was always involved in church music. She has 28 years of teaching experience in the Pembroke area and loves leading people in praise and worship each Sunday at PPT. She loves investing in people to not only improve their musical abilities but to also build their Biblical understanding and encourage spiritual growth.

ASSISTANT PASTOR, ADULT MINISTRIES, INTERIM YOUTH PASTOR
Carol Ann and her husband Jason are enjoying this time of their life as they journey through the teenage years with their two children. Carol Ann graduated from Eastern Pentecostal Bible College a few years ago… She is a Licensed Minister with the Pentecostal Assemblies of Canada and is the Pastor of Adult Ministries at PPT. She has a passion for the Word of God! Her desire is to encourage others in their walk with the Lord and for them know how much they are loved by God and the church. She looks to encourage others to get excited about the Word and prayer by building relationships with the church family and making the Word of the Lord a priority in individual lives.
Malachi 3:16
Then those who feared the Lord talked with each other, and the Lord listened and heard. A scroll of remembrance was written in His presence concerning those who feared the Lord and honored His name. (NIV)
INTERIM JR. YOUTH CO-ORDINATOR
ADMINISTRATIVE ASSISTANT