The church office is now open
MONDAY to FRIDAY
9:00 am – 1:00 pm
for dropping off tithes and offerings
Please maintain physical distancing
while you are in the building
For online events, please check our Facebook page:
PPT (Pembroke Pentecostal Tabernacle)
Wednesday Connection with Pastor Paul Perry

Kids Ministries Bible Lesson with Pastor Danette

Join us for Outdoor Church every Sunday for the summer Sunday Services @ 10:30 pm on our church property weather permitting. Should you wish to stay home our services will continue to be posted on the Church Facebook Page.

Please visit our Outdoor Church Service page on this website for more information.
In case of emergency or for further church information
you may contact Pastor Paul at
To contact the church office call 613-732-9721 (voicemails are checked weekday mornings) or email info@pptchurch.com
All staff emails may be found on the "Meet our Team" page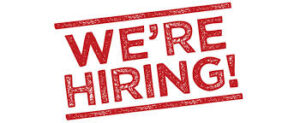 WE ARE HIRING!!
PPT is hiring a part-time Ministry Assistant. The position will be for 20 hours per week and provide general ministry assistance to the staff, as well as Social Media and basic financial administration. A complete Job Description will be available on July 15th.
Please, email Pastor Paul at

pperry@pptchurch.com

to request a full Job Description or for further information. The target date to begin this position is September 15th. Deadline for applications will be July 31st.