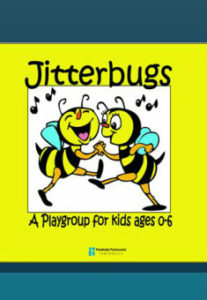 JITTERBUGS
PLAYGROUP
Jitterbugs is now finished for the season and will start again in the fall.
Thursday mornings 9:30-11:30 am
Note: All kids must be accompanied by a parent or legal guardian Thursday mornings from 9:30 – 11:30 am
September through June (except on March break). Meet in the gym. All FREE!
Jitterbugs Playgroup provides safe and fun playtime. There is plenty to do in the gym such as a ride-on toy area, tunnels, play-dough, train set, slides, puzzles, ball pit, kitchen centres, and so much more! Enjoy a complementary cup of coffee or juice while you play and connect. Nursery available for babies & tots.
For more information contact Danette Liedtke, Children's Pastor pptkids@xplornet.com
or 613-732-9721 ext. 2
For more updates and in case of cancellations See us on Facebook: