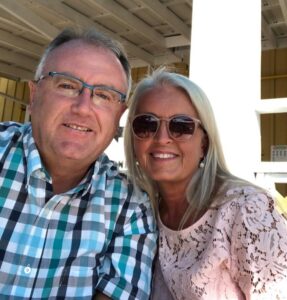 LEAD PASTOR
Rev Paul Perry is in his 3rd year as Lead Pastor of PPT. Both him and his wife, Brenda, are from Newfoundland where they served in ministry until coming to the Ottawa Valley. Paul is a graduate of Eastern Pentecostal Bible College (Master's College & Seminary) in Peterborough.
The Perry's have 2 children: Victoria & Lucas. Victoria, and her husband Joshua, live in W
hitehorse, Yukon. Lucas and his wife, Olivia, live in St. John's, NL.
Paul & Brenda enjoy travelling and exploring new places., and spending time with their family whenever possible.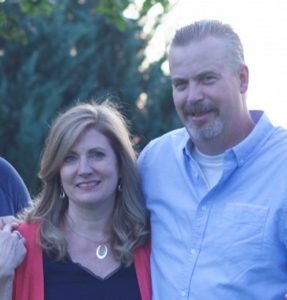 CHILDREN'S PASTOR
Danett
e
Liedtke was born and raised in Beautiful British Columbia but found love in the East of Canada and moved t
o
marry the love of her life, Steven in 1989. Danette is the proud mother of four amazing grown children, Danielle ( Mark), Dylan,

Bretton (Jessica)

and Ethan and now a "Grams' to three sweet little granddaughters and a handsome grandson. Being raised in a home of loving Christian parents, Danette spent a lot of her time with the church family and found herself drawn to kids ministry at an early age serving in the nursery a
nd leading her own group in the Wed. night kids club by age 14. This love of kids and the church made it easy for her to make Pembroke Pentecostal Tabernacle her church and quickly became a part of the family serving with the Jr. & Sr. High departments, and of course the Children's Department! In 2007 Danette enthusiastically became part of the PPT staff as Children's Director and when asked what she lov
es most about her job, Danette say
s, "Leading kids into a deeper relationship with Jesus!"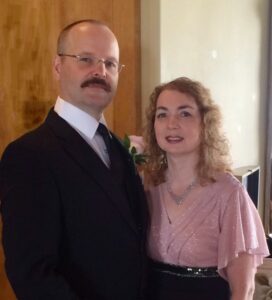 Pastor W. Lorne Goudie and his wife, Dawn, are proud Newfoundlanders. They have two children, Jennifer (Blanchard) and Jonathan (1990-2012). They presently enjoy the blessings of three grandchildren. The Goudies are retired teachers. Pastor Goudie currently serves as a commissioned logistics officer (PRes) in the Canadian Armed Forces with the 42nd Field Artillery Regiment, RCA, and is the 35th Field Battery Captain. Pastor Goudie has four degrees; BA., B.Ed and M.Ed from Memorial University of Newfoundland and a MTS from Tyndale University and Seminary. Throughout Pastor Goudie's teaching career, he served in the classroom as a math, science and English teacher and, later, as a principal. He is a published author and has enjoyed a vibrant travelling music ministry in Newfoundland and Labrador. Pastor Goudie enjoys his role at PPT as a volunteer part-time pastoral care minister. He views the work of the Kingdom of God (sharing the gospel message of Christ's love through word and seed) at the local regional hospital and broader community, as paramount to fulfilling the Great Commission of Christ.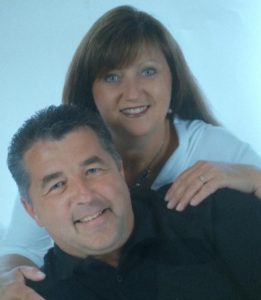 Merri-Lynn and husband Kevin have 3 adult children: Candace, Corey and Collin, and are grandparents to 2 perfect little boys. They are thoroughly enjoying this stage of life they are in this journey together. Growing up in a talented musical Christian family has greatly influenced Merri-Lynn. She has been involved with music since infancy when she was laid in her mother's accordion case while her parents and older sister played and sang in church. She climbed out of the accordion case and onto the drums, and began taking piano lessons at an early age. From there she developed an interest in bass guitar while continuing (with parents insistence) on finishing piano studies. She achieved her Grade 9 Royal Conservatory along with her Grade 3 History and Harmony.
As a Pastor's daughter, Merri-Lynn was always involved in church music. She has over 30 years of teaching experience in the Pembroke area and loves leading people in praise and worship each Sunday at PPT. She loves investing in people to not only improve their musical abilities but to also build their Biblical understanding and encourage spiritual growth.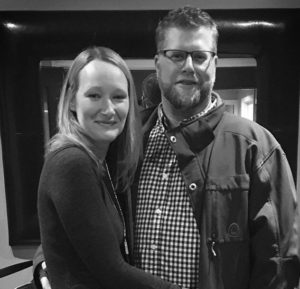 Tiffany and Matt have two beautiful daughters. Matt works for NRTC.
They are both very involved in church ministry at PPT and have a passion for seeing young people give their hearts fully to Jesus

.