Welcome to PPT! We are a church family "Doing Life and Faith Together"
If you are a part of the PPT community we trust that this website will keep you connected and allow you to catch a sermon you may have missed.
If you aren't yet a part of PPT we hope this website will give you a little insight as to who we are and some of the things we do. Of course, the best way is to come and

be our guest

to check things out for yourself! Whether you are new to the area, looking for a home church, or would just like to check us out we would love to hear from you!
Volunteer Greeters & Ushers will be happy to welcome you as you join us on Sunday mornings, or click here to meet our staff.
You will find PPT to be a very welcoming church that anyone can call home. We are blessed to have people from all generations and at various stages in the spiritual journey, You will discover vibrant worship, practical life teaching, great age-based programs, and above all, we believe you will experience God's presence. to find out more about different ministries click here.
____________________________________________________________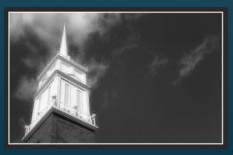 The sign on our building says, "Dedicated in 1986", but Pembroke Pentecostal Tabernacle was established long before that. The humble beginnings of the church are rooted in a camp meeting held in Arnprior in 1923. It seemed good in the Lord, and the people were praying that a Pentecostal church be established in Pembroke. The first services were held in a home on Pembroke Street West with only seven people in attendance. In March of 1924, the "Local Assembly", which is now Pembroke Pentecostal Tabernacle was formally and legally established. Throughout the years, we have been blessed with great people and great leadership and the Holy Spirit has added to the church throughout four generations. The first church home was established at 202 Renfrew Street in Pembroke. In 1937, the "basement" church was dedicated and in 1945, the "top" was added.
Land was subsequently purchased for the present location and this building was dedicated to the Lord in 1986. We continue to serve the City of Pembroke and surrounding area with a family oriented ministry.