PPT's Week At a Glance
Due to COVID-19 directives, PPT is closed until further notice
Covid-19 Update
With the recent recommendations from both our Provincial and Federal governments we are immediately suspending all public ministries at PPT until further notice.
Please note the following:
All ministries are suspended until further notice.
If you have ordered a book for the Ladies Bible Study, or if you would like to read our Life Group book, Defined, they will be available when the church is open again.
You may continue with your ongoing financial support by stopping by sending a check in the mail or by e-transfer (Electronic transfer) to finance_ppt@hotmail.com., no security question is necessary. If your giving is for anything other than General Fund (ie. Missions, Special Offering etc.) please indicate this in your email.
If you have a need (ie. Seniors needing assistance with grocery delivery, parent needing emergency childcare) Pastor Paul. We have an amazing church, and people have stepped forward to enable us to continue to "be the church" while the church building and activities are suspended.
Please stay in contact with us, and each other. If you know of someone who is alone, or needing assistance please reach out to them.
Please continue to pray for our leaders and authorities at all levels during this time.
Stay tuned for further updates.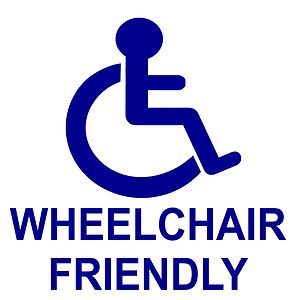 Our Building is Wheelchair Friendly